Chiropractor Northridge CA
Welcome to Termini Chiropractic Relief & Wellness located in Northridge. Chiropractic is one of the most amazing healthcare professions, but very few people understand what it's all about. This article is here to help you gain a basic understanding of how our Northridge chiropractors can help you and your family.
Termini Chiropractic Relief & Wellness
Millions of instructions flow from your brain, down the spinal cord and out to every organ and tissue. Signals back to the brain confirm if your body is working right. Specific spinal adjustments can improve mind/body communications. Health often returns with improved nervous system control of the body.
How Can Chiropractic Care Help You?
Many people dismiss chiropractic as being something only for back pain, but chiropractic treatment can be used to treat a wide variety of physical issues, such as migraines and headaches, chronic pain, carpal tunnel, pain due to injury or muscle strain, and much more.
Our chiropractic team at Termini Chiropractic Relief & Wellness is ready to discuss your needs. We look forward to hearing from you. Call today to schedule an appointment.
Northridge Chiropractor, Dr. John Termini provides spinal adjustment, chiropractic adjustment, spinal manipulative therapy, spinal alignment, back adjustments, neck adjustments to patients suffering from back pain, neck pain, herniated discs, disc pain, disc problems in Chatsworth, CA, Granada Hills, CA, Reseda, CA, West Hills, CA. As well as providing adjustments in Northridge, California.
Health Benefits of Chiropractic Care
Chronic pain or having been injured are not the only reasons to seek chiropractic care in Northridge. The benefits of chiropractic care can be realized for many people with any variety of health conditions. Even those relatively "healthy" individuals with few, if any, health conditions can see the benefits of chiropractic wellness care. The impact of life's daily grind adds up stressing the human body in far greater ways than you might realize. Regular chiropractic adjustments can restore and maintain balance within, allowing the innately intelligent human body to heal itself, leaving you better prepared to live life to its fullest.
OFFICE HOURS
Monday
10:00am - 12:00pm
2:00pm - 6:30pm
---
Tuesday
2:00pm - 6:30pm
---
Wednesday
10:00am - 12:00pm
2:00pm - 6:30pm
---
Thursday
10:00am - 12:00pm
2:00pm - 6:30pm
---
Friday
10:00am - 12:00pm
---
Saturday
Closed
Termini Chiropractic Relief
8949 Reseda Boulevard #101
Northridge, CA 91324
(818) 341-5433
HOW TO FIND A CHIROPRACTOR IN Northridge
This guide will help you find the best chiropractic clinic in Northridge for you. When most people in Northridge decide they need a chiropractor, they end up doing a search and just picking someone at the top.
Being at the top of Google for the chiropractic search does not necessarily mean they are the best chiropractor for you. Follow the steps below to make sure you are picking the right chiropractor for you.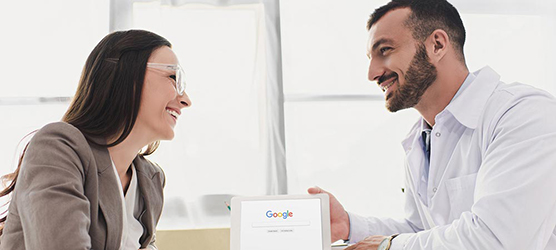 Time Needed: 5 minutes
Total Cost: USD 0.00
4 EASY STEPS TO FINDING A CHIROPRACTOR IN Northridge
Step 1: Open up a Google search
You will want to type one of the following in the search bar:
Chiropractor Northridge
Chiropractor 91324
Chiropractor near me
Best chiropractor in Northridge

Step 2: Review Their Website
The best chiropractors in Northridge put as much care into their website as they do into the rest of their office. By reviewing their website you will get a good feel for the doctor and if they are right for you.

Step 3: Check Out Their Reviews
Check out the Google Business Page of a chiropractic clinic you are thinking about visiting. It is easy for someone to say they are great, it's a different story to get other people to say great things about you.

Step 4: Give The Office A Call
Now that you have a basic understanding of what the office is about. Give them a call to make sure they fit the message that their website and GMB have been sending. You will know in a few minutes whether the office is the right one for you.